Contacts
ICEJ – International Christian Embassy Jerusalem (Czech Branch)
Na Žertvách 23, 180 00 Praha 8, the Czech Republic
Office: +420 725 854 354 | e-mail: icej@ecn.cz | www.icej.cz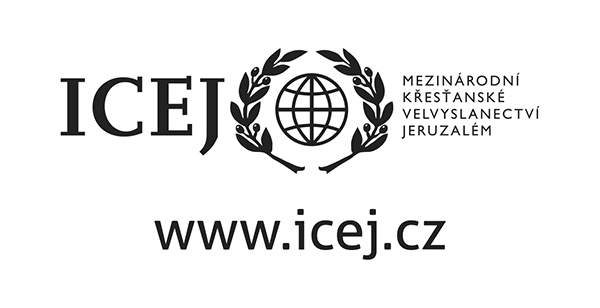 If you want to contribute towards the project, make your payment to:
International Christian Embassy Jerusalem, Komerční banka Praha 2, IBAN CZ2801000000003747530257, SWIFT (BIC) KOMBCZPPXXX.
Project 117
The Implementing Team
Fedor Gál
Overall project vision, multimedia and films
Mojmír Kallus
Project Manager
Karel Sedláček
International Coordinator
Daniel Žingor
Financial and Systems Manager
Radek Hejret
Educational Coordinator
Partners
The Milan Šimečka Foundation, Bratislava, SK
Contact person: Peter Leponi, lepo@nadaciams.sk
Role: coordinator of Slovak partners; educational track in Slovakia
Truc Spherique NGO, Žilina, SK
Contact Person: Fedor Blaščák, fedor.blascak@gmail.com, tel. +421 905 137 257
Role: organizer of Žilina event, historical research
The Historical Institute of the Slovak Academy of Sciences, Bratislava, SK
Contact person: Ján Hlavinka, janhlavinka@gmail.com
Role: historical research, presentation of findings at Žilina conference
The Auschwitz Museum, Oswiecim, PL
Contact Person: Katarzyna Marcak, katarzyna.marcak@auschwitz.org
Role: organisation of the initial day of the march at Auschwitz
Ahoj Slovakia
Contact Person: Filip Ostrowski, filip.ostrowski@gmail.com
Role: logistical support in Poland
Educational Development Foundation Prague
Role: financial contribution
Union of Jewish Communities in Slovakia
Role: financial contribution
In appreciation to the Conference on Jewish Material Claims Against Germany (Claims Conference) for supporting this research project. Through recovering the assets of the victims of the Holocaust, the Claims Conference enables organizations around the world to provide education about the Shoah and to preserve the memory of those who perished.
The following organisations have financially contributed to the project:
Ministry of Culture of the Czech Republic

Government Office of the Slovak Republic
Ministry of Foreign Affairs of the Slovak Republic
Conference on Jewish Material Claims Against Germany

Educational Development Foundation Prague
Czech-Israeli Chamber of Commerce

Foundation for Holocaust Victims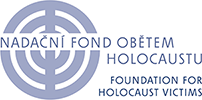 Jewish Museum in Prague
Union of Jewish Communities in Slovakia
Foundation of the Jewish Community in Prague
Fund for Arts Recovery

​